'How to find meaning' out now!
We're very pleased to announce that our new guide 'How to find meaning' is available on the Life Squared site now! 
What is the meaning of life? Many of us have struggled with this question at some point, and this booklet aims to help you explore it, so that you can live a meaningful and purposeful life.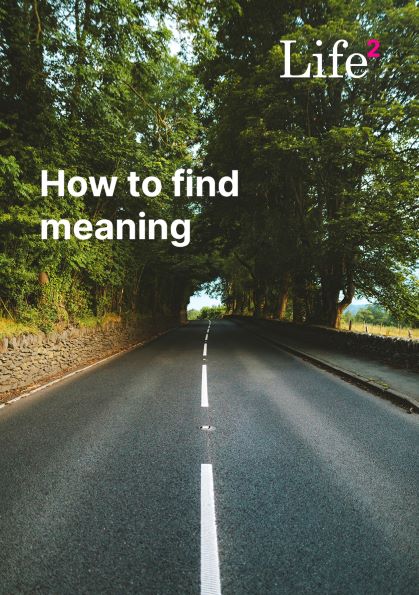 This publication is an extract from the book 'Life – and how to think about it' by Richard Docwra, which you can buy here
It is, of course, available for free, like all our resources, as our aim is to help everyone navigate life so you can live in a happier, wiser and more meaningful way.
If you'd like to support our work and help us to keep it free for everyone, you can either make a donation or join us as a member and receive some great benefits!  Click here for details.