'Just think...' course
We often go through our lives on autopilot, plodding along and not thinking about how we really want to live, and we can end up years later wondering where all the time went and why we didn't live how we really wanted. It can be even harder to think about how we want to live when we're surrounded by the rush and complexity of the modern world.
To deal with this, it can be useful to have some structured ideas on how to stand back from your life, think about how you want to live and then take action to do it.
So, we at Life Squared have developed 'just think...' - a course to help you do this. Download the instructions to find out more about it.
You only have one life so make sure you're making the most of it!
Online course - Download the Short eBook and Template to try out a free, edited, paper-based version of the above course that you can do quickly on your own. It follows the same basic structure as the main JT course and is a good way to try it out before you sign up for the full course.
Group course - the full 8 week group course gives you the chance to meet new people, stand back from your life and find ways to live the life you really want - including one where you are living in line with your values and doing the things that really matter to you. We lend you the materials so you can run the course yourself and do it wherever you like - it's like a weekly social evening where you get together with new and old friends to think about your life and how you want to live. Watch this video to find out more, or email us below to get more details.
To get details of courses starting near you soon, or to set up your own 'just think...' group, just send us an email and we will send you more information.
We hope we'll see you on just think... Soon!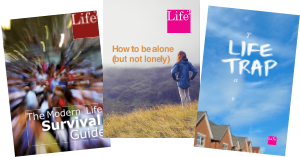 Become a Member
Join our special programme to help you navigate life!
Join us
---
You May Also Like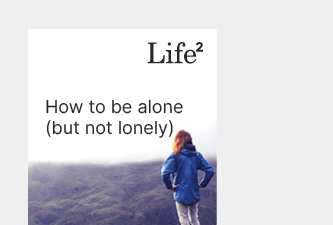 How to avoid loneliness whilst being open to the pleasures of solitude.
How to write a letter from your future self to help you make the most of your life now!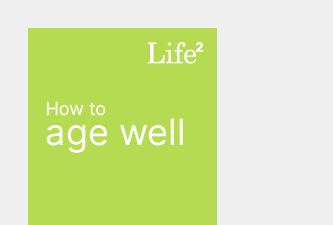 How to deal with the idea of getting older